Are you interested in knowing more about the latest ESiWACE developments?
At EGU22, ESiWACE2 colleagues will be co-convening sessions on high-resolution weather and climate simulations and on machine learning for earth system modelling. Submit your abstracts before 12 January 2022, 13:00 CET!
We are looking forward to a new phase of supporting weather and climate modeling groups in preparing their codes for new hardware platforms and the upcoming generation of (pre-)Exascale supercomputers. Apply now for our services!
The Interdisciplinary Centre for Mathematical and Computational Modelling in Warsaw, Poland, will receive Cylc User support targeting the workflow of the ICM coupled model.
With 4 proposals submitted to the 2021 call for Dedicated User Support for XIOS within ESiWACE2 User Service 2, the selection committee chose to support both the UK Met Office and Mercator-Ocean/LOCEAN-IPSL with 1 person-month each.
At this year's virtual EGU General Assembly, ESiWACE2 project partners will be co-convening sessions on high resolution modelling of weather and climate and on machine learning for Earth System modelling, as well as contributing to a course on data visualisation.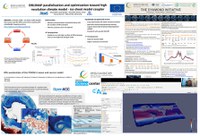 After a year of successful collaborations in accelerating atmospheric and sea ice-ocean modeling, we look forward to another year of working together with weather and climate modeling scientists in Europe!
We are pleased to announce the following 5 new publications with contributions from ESiWACE2 partners:
ESiWACE work package leader Peter Dueben has joined a panel at a live event on Euronews.
On June 30, 2020, the Workshop on Emerging Technologies for Weather and Climate Modelling was held as a virtual event with approximately 143 participants and 17 talks organised in 3 sessions.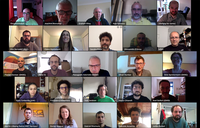 From 25 to 29 May, 2020, DKRZ hosted the 6th HPC workshop of the European Network for Earth System Modelling (ENES) as a virtual event within the framework of ESiWACE2. On May, 27, the workshop was suspended for the equally virtual ESiWACE2 annual meeting.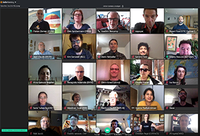 ESiWACE Service 2 offers Dedicated User Support to developers of weather and climate codes to efficiently use the OASIS3-MCT coupler.
The Netherlands eScience Center and Atos-Bull grant four proposals within the ESiWACE2 project.
A new video introduces the EU-funded "Centre of Excellence in Simulation of Weather and Climate in Europe (ESiWACE)"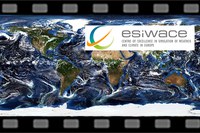 Three calls for proposals are now open for applications until November 1st.