Are you interested in the latest ESiWACE community developments?
Check out our latest publications and results on Zenodo

Follow us on Twitter
or access the news items here below
After a year of successful collaborations in accelerating atmospheric and sea ice-ocean modeling, we look forward to another year of working together with weather and climate modeling scientists in Europe!
We are pleased to announce the following 5 new publications with contributions from ESiWACE2 partners:
ESiWACE work package leader Peter Dueben has joined a panel at a live event on Euronews.
On June 30, 2020, the Workshop on Emerging Technologies for Weather and Climate Modelling was held as a virtual event with approximately 143 participants and 17 talks organised in 3 sessions.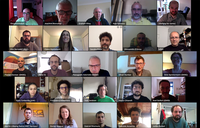 From 25 to 29 May, 2020, DKRZ hosted the 6th HPC workshop of the European Network for Earth System Modelling (ENES) as a virtual event within the framework of ESiWACE2. On May, 27, the workshop was suspended for the equally virtual ESiWACE2 annual meeting.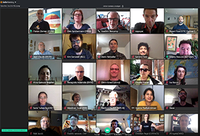 ESiWACE Service 2 offers Dedicated User Support to developers of weather and climate codes to efficiently use the OASIS3-MCT coupler.
The Netherlands eScience Center and Atos-Bull grant four proposals within the ESiWACE2 project.
A new video introduces the EU-funded "Centre of Excellence in Simulation of Weather and Climate in Europe (ESiWACE)"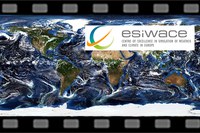 Three calls for proposals are now open for applications until November 1st.
The latest newsletter of the ENES HPC task force is available!
ESiWACE2 has been selected by the European Commission for funding and has entered the grant preparation phase. We look forward to the new project and keep you posted!
Check out the ESiWACE newsletter 09/2018! It has been synchronised with the latest newsletter of the ENES HPC task force.
ICT 2018 will take place in Vienna on 4-6 December 2018. This research and innovation event will focus on the European Union's priorities in the digital transformation of society and industry. It will present an opportunity for the people involved in this transformation to share their experience and vision of Europe in the digital age. ESiWACE will have a booth at ICT 2018.