Are you interested in the latest ESiWACE community developments?
Check out our latest publications and results on Zenodo

Follow us on Twitter
or access the news items here below
After a year of successful collaborations in accelerating atmospheric and sea ice-ocean modeling, we look forward to another year of working together with weather and climate modeling scientists in Europe!
We are pleased to announce the following 5 new publications with contributions from ESiWACE2 partners:
ESiWACE work package leader Peter Dueben has joined a panel at a live event on Euronews.
On June 30, 2020, the Workshop on Emerging Technologies for Weather and Climate Modelling was held as a virtual event with approximately 143 participants and 17 talks organised in 3 sessions.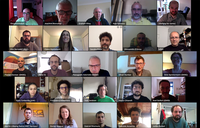 From 25 to 29 May, 2020, DKRZ hosted the 6th HPC workshop of the European Network for Earth System Modelling (ENES) as a virtual event within the framework of ESiWACE2. On May, 27, the workshop was suspended for the equally virtual ESiWACE2 annual meeting.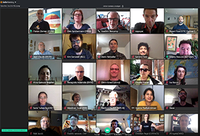 ESiWACE Service 2 offers Dedicated User Support to developers of weather and climate codes to efficiently use the OASIS3-MCT coupler.
The Netherlands eScience Center and Atos-Bull grant four proposals within the ESiWACE2 project.
A new video introduces the EU-funded "Centre of Excellence in Simulation of Weather and Climate in Europe (ESiWACE)"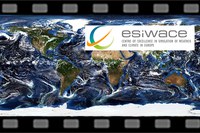 Three calls for proposals are now open for applications until November 1st.