Online course on Code Coupling with OASIS3-MCT (21 March - 6 April 2022)
2022-03-21T10:00:00+01:00
2022-04-06T19:00:00+02:00
ESiWACE2 partner CERFACS is once again hosting an ESiWACE2-funded Small Private Online Course (SPOC) on OASIS3-MCT.
When
Mar 21, 2022 10:00 AM to Apr 06, 2022 07:00 PM
(Europe/Berlin / UTC100)
OASIS3-MCT is a coupling library that can be used to exchange information between different codes modelling the different components of the Earth System, e.g. the ocean or the atmosphere. OASIS3-MCT, the latest version of  the OASIS coupler, is fully parallel and being used by 67 modelling groups worldwide to assemble more than 80 different coupled applications.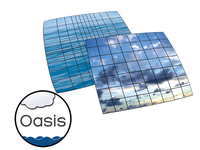 In this training mixing theory, videos, quizzes and hands-on, you will learn how to use OASIS3-MCT. Your goal in this course will be to instrument two toy models in order to set up a real coupled model exchanging coupling fields.
The whole course will require about 20 hours of work to spend over the two weeks.
The registration is currently open and will close officially on 7 March 2022. Please note that you need to have OASIS3-MCT installed on your platform prior to registering for this course.

For further information on the course including the registration, please see the official training page.